It only takes cooking shrimp once to notice that they'll morph from undercooked to overcooked in the course of a minute. Deliciously sweet and unique in texture, shrimp are notorious for being finicky on the stove. But there's a unique method for preparing shrimp that's been practiced for millennia (probably originating in Peru), and it never involves heating the shrimp. Even though it's now celebrated in fine dining restaurants and served in martini glasses at high-end cocktail bars around the world, it's a simple dish with humble origins. It's ceviche.

However, since acid doesn't kill bacteria in the same way heat does, it is imperative to buy the freshest shrimp you can find from a trusted seafood market. With high-quality fresh shrimp in hand, ceviche is one of the easiest ways to prepare this delectable crustacean. Spoon your ceviche onto crackers or tortilla chips to make for a snackable hors d'oeuvre that's just as easy to serve as it is to eat.

Here's how to do it:

Peel, clean, and devein 1 pound of fresh shrimp before slicing them into very thin pieces. Place the pieces in a bowl and cover entirely with ½ cup fresh lime juice. Cover the bowl and place in the refrigerator for 20 minutes. The shrimp will "cook" and turn pink. After 20 minutes, drain the shrimp pieces, discarding the lime juice. Combine the shrimp with a mixture of 1 cup chopped cucumber, 1 cup chopped tomato, ¼ cup finely chopped red onion, 1 chopped and seeded jalapeño, 3 Tbsp. pitted and chopped olives, ½ cup additional fresh lime juice, and ½ cup chopped fresh cilantro. Season with salt and serve immediately.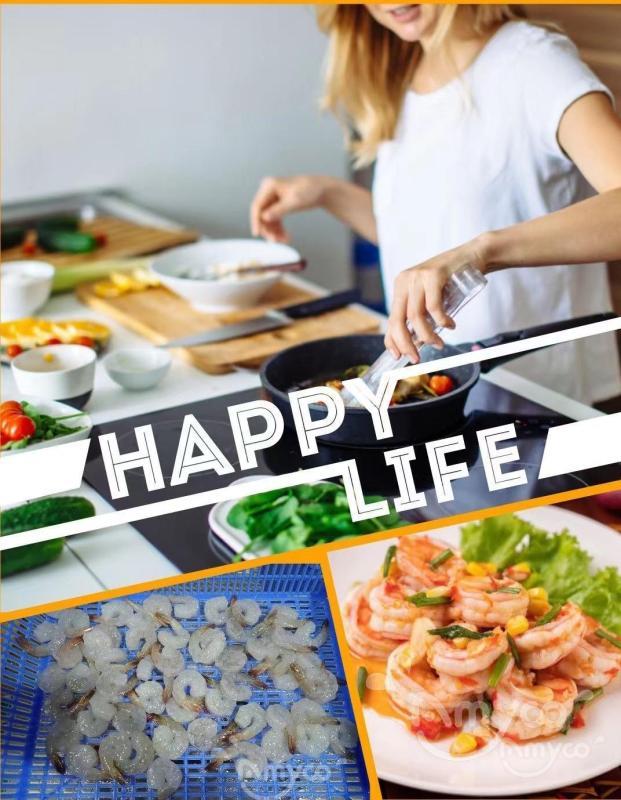 NOTE: Add fresh chopped mango or pineapple for a sweet addition to this cool and savory summer dish!

#seafood #vannameishrimp #fresh #kitchen #recipe #food #amycoseafood #restaurants #quality